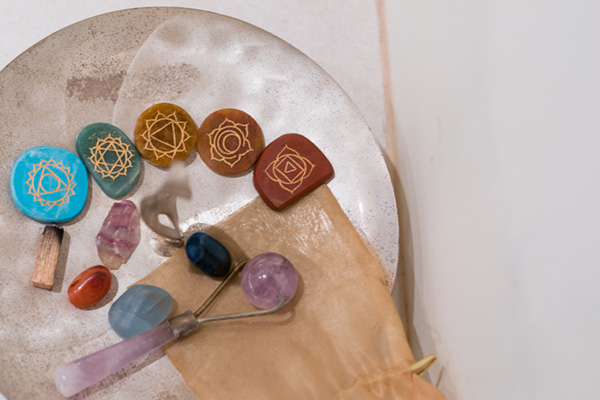 The Aspects Loyalty Program is our new service program that offers our valued clients rewards including products, treatments and samples of something new.

Aspects Loyalty Program is free to join and simple to understand. Every $1 spent earns a point that gets you closer to the next level where you can enjoy meaningful benefits for your health and wellbeing.
CORPORATE SOCIAL RESPONSIBILITY
Receive points when you make a donation to the EQUALS Foundation project, a free school for underprivileged children in a remote village in Nigeria. Donations can be made here or when you are at Aspects of Healing.
PARTNERSHIP
Aspects of Healing is in partnership with Ayurveda Village. Your service points can be claimed for any treatment, workshop or retreat at Ayurveda Village.
Please fill out the form below to sign-up to the Aspects Loyalty Program:
The Aspects of Healing Loyalty Program comprises 3 levels
Level 1   Root Chakra             300 points
Level 2   Heart Chakra           500 points
Level 3   Crown Chakra          1000 points
Chakras are concentrated energy centres of the human body. The word 'chakra' is a Sanskrit term and means 'wheel' or 'disk' and references a spiritual energy centre within the body, of which there are seven along the spine and through the neck and the crown of your head. Chakras are spinning wheels of energy and light that take in, incorporate and emanate energy to keep us functioning at optimal levels.
Benefits when you join the Aspects Loyalty Program
For every $ spent, you receive 1 point.  E.g. $100 = 100 points
The root chakra represents our foundation. On the human body, it sits at the base of the spine and gives us the feeling of being grounded. When the root chakra is open, we feel confident in our ability to withstand challenges and stand on our own two feet.
Root Chakra benefit
$300 – $499 spend per year
Tongue scraper
Ayurvedic Herbal Infusion
The heart chakra is the bridge between the lower chakras and the upper chakras. This chakra can influence our ability to give and receive love—from others and ourselves. If someone's heart is open, they can experience deep compassion and empathy.
Heart Chakra benefit
$500 – $999 spend per year
50ml Sesame oil
Birthday gift
Level 3 The Crown Chakra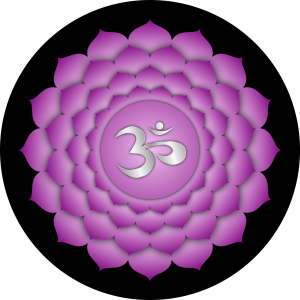 The crown chakra the highest chakra, sits at the crown of the head and represents our ability to be fully connected spiritually. When you fully open your crown chakra you are able to access a higher consciousness.
Crown Chakra benefit
$1000 + spend per year
50ml Black Sesame massage Oil
Birthday gift
Complimentary treatment

Exclusive offers to participate in retreats at Ayurveda Village
Aspects Loyalty Program Terms and Conditions
The Aspects Loyalty Program is a client service program managed by Aspects of Healing Pty Ltd for the benefit of its customers. Joining is free and is activated upon the client sharing their personal information, ticking the Program in box or via www.aspectsofhealing.com.au.
By joining Aspects Loyalty Program, you agree to the following Terms and Conditions.
As part of the Program, you will achieve Aspects Loyalty status by purchasing goods at Aspects of Healing or Ayurveda Village as follows:
Aspects Loyalty Level 1 –by spending between $300 and $499 in a rolling 12 month period, as calculated at Aspects Loyalty Review Date;
Aspects Loyalty Level 2 –by spending between $500 and $999 in a rolling 12 month period, as calculated at Aspects of Healing Review Date; or
Aspects Loyalty Level 3 –by spending $1000 or more in a rolling 12 month period, as calculated at a Aspects Loyalty Review Date.

Once you achieve an Aspects Loyalty Level, you will hold this Level for a 12 month period commencing on the Aspects Loyalty Review Date in which it was achieved, unless your Aspects Loyalty Spend during this 12 month period increases, in which case you may migrate up to another Aspects Loyalty Level.
The client's Aspects Loyalty status will next be reviewed 12 months from the date upon which the Customer's current Aspects Loyalty status was achieved (this is known as "Aspects Loyalty Anniversary Date"). If the client's Aspects Loyalty Spend during the preceding year is not retained by the Aspects Loyalty Anniversary Date, the Client's Aspects Loyalty status will be adjusted down accordingly.
Any rewards, gifts, benefits or offers communicated as part of the Aspects Loyalty Program may include specific offer terms and conditions, including expiry dates and redemption conditions. You should read these Terms and Conditions carefully. Only Aspects Loyalty members who receive our communications are eligible to use and redeem any rewards, gifts, benefits or offers. All offers, gifts, benefits or rewards are not transferable and cannot be redeemed for cash or equivalent.
All Aspects Loyalty rewards, gifts, benefits or offers are subject to availability.
Transactions cannot be transferred to a different customer.
If you are under the age of 18 years, you must have parental/guardian approval to join the Program.
To opt out of the Aspects Loyalty Program send an email to enquiries@aspectsofhealing.com.au.