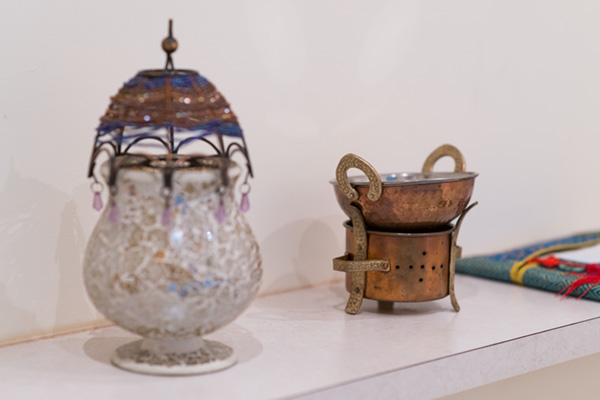 We are here to help you
Your health and well-being is at the centre of our hearts and minds and we are here to support you at this difficult time of COVID-19.  Never hesitate to call us on 08 81104300 at any time if you are feeling anxious or overwhelmed.
Build your immunity
Now it is especially important to stay positive, eat healthily and exercise at home or by taking a walk around your neighbourhood.  Look after yourself Make sure to practice 'social distancing' (a minimum of 1.5m apart). Keep your mind occupied with your favourite activities. For every crisis there is an opportunity. Now is the opportunity to do all those things you didn't have time to do before. 
Monitoring
Aspects of Healing are monitoring the situation regularly for the safety of our community.  We are currently open, and our services are available to our existing and new clients, both face to face and on-line during the COVID-19 pandemic.  We will continue to update our community and members of the public via this page.  Existing clients should also monitor their emails for updates.
Bookings
When requesting a booking we ask that your first point of contact is via phone on 0881104300 or enquiries@aspectsofhealing.com.au so that we can discuss the following questions with you.
Have you travelled interstate or overseas in the last 14 days?
Have you knowing been in contact with anyone diagnosed with or suspected of having Covid-19
Do you currently have any of the following symptoms?

Fever
Cough
Fatigue
Shortness of Breath
Sore Throat
A yes answer to any of these will prevent a face to face consultation but will allow us the opportunity to assist you, in the best way possible, via our online services.
The following information has been prepared from a variety of government and other reputable sources.  We hope that it may help in answering questions you may have about COVID-19.
Remember we are here for you.
Lifeline also has good advice and the ability to call, text or chat online for support. Visit Lifeline's website or call 13 11 14.  
Other Australian links to key mental health information to support you during this COVID-19 outbreak.
What is Coronavirus
The coronavirus (COVID-19) situation is changing rapidly. To understand more about the virus as well as how you can help prevent others becoming infected, the Australian Government has created a Coronavirus Health Alert page.  This page is updated regularly and provides up to date factual information.  Access the Coronavirus Health Alert page here.
Symptom Check
The Australian Government has created an online Symptom Checker if you are concerned that you may have symptoms consistent with Coronavirus.  Click here to answer questions about your symptoms and see if you need to seek medical help or get tested.
South Australia Government Information
For essential information on COVID-19, visit the dedicated South Australian government webpage here.
Australian Government Information
Make sure you have the facts. Australian health and safety information on COVID-19.
Australian Health Department Covid-19 Health Alert website updated daily
Australian Health Department Covid19 publications info updated daily
Health Direct – COVID-19 coronavirus in pictures
Recognise the signs and symptoms
Self-isolation (self-quarantine) for coronavirus (COVID-19)
World Health Organization – coronavirus disease (COVID-19) outbreak
Last updated: 10 August 2020