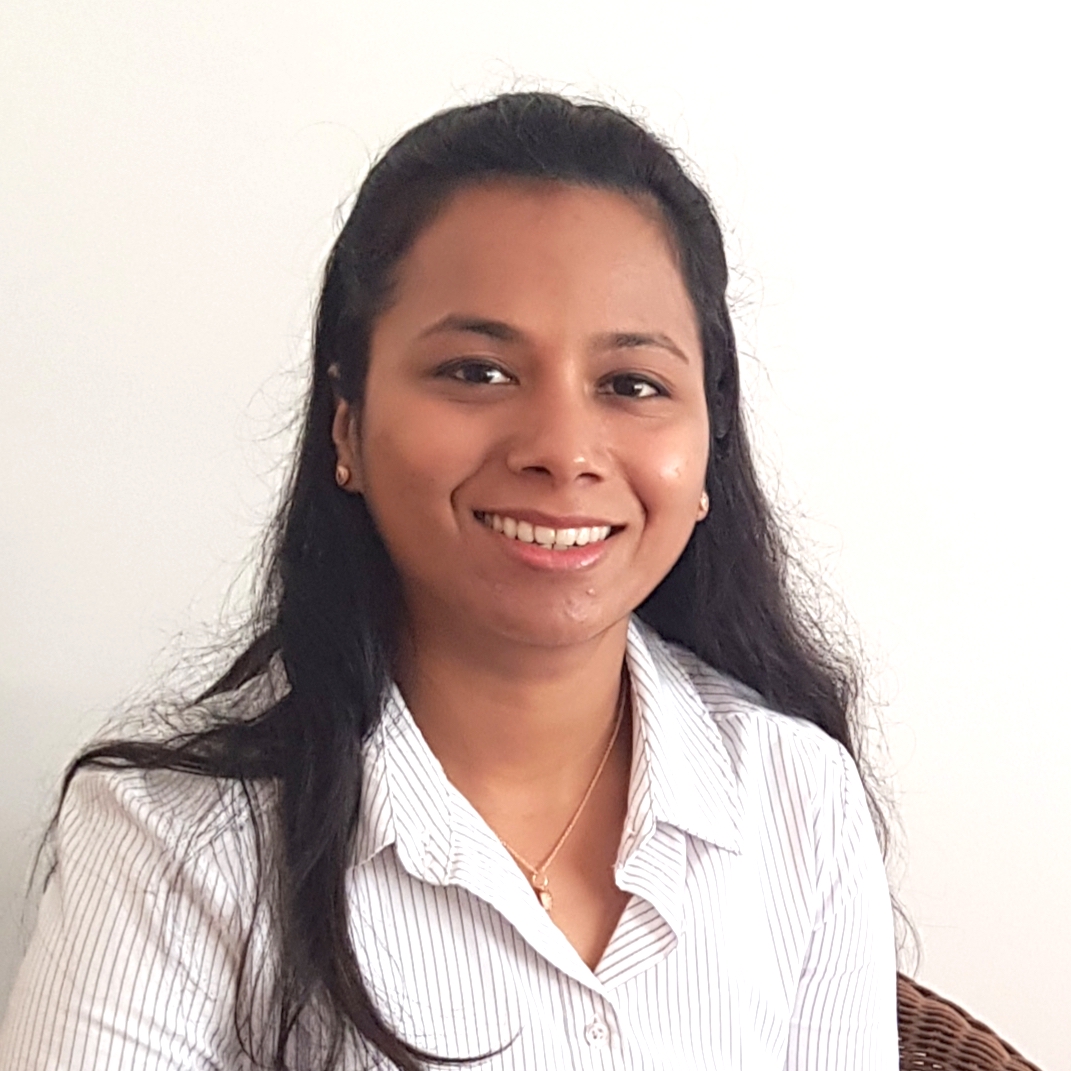 Dr. (Vaidya) Shweta Rao is a qualified Ayurvedic Practitioner from India, with more than 8 years experience consulting in the field of Ayurveda. She graduated with a Bachelor's degree in Ayurvedic medicine and surgery from one of the renowned colleges in Mumbai (India). She is also a certified yoga instructor from Yoga Vidya Dhaam Nasik (India).
She believes that a proper blend of Ayurvedic lifestyle, diet and yoga is essential for a healthy body, mind and soul and for establishing harmony amongst them. Dr. Shweta, also believes that one cannot control the extrinsic factors which affect our health but one can always make the intrinsic system strong enough with the help of Ayurveda.
Her interests include management of chronic health ailments, issues related to women's health, children's health and lifestyle disorders which can all be managed with Ayurveda and Yoga.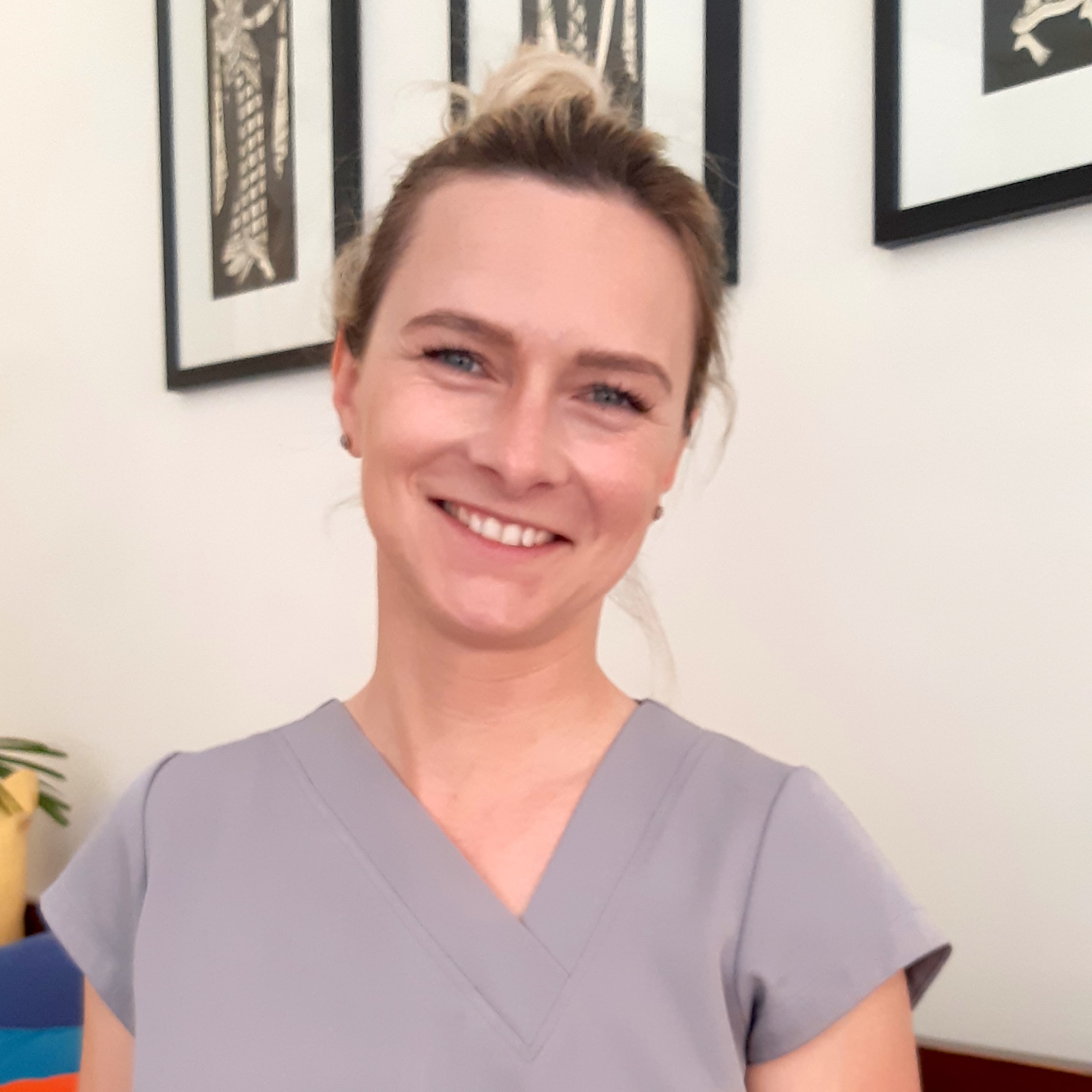 Karolina Konieczna always had a desire to help people in the area of rehabilitation. It was this that led her to studying Physical Education and Physiotherapy in Poland. As a part of her education at the Academy of Physical Education in Gorzow Wielkopolski, Poland, Karolina trained in a public hospital working in various wards, Cardiological, Neurological & Orthopedic. She completed her studies as a qualified Physiotherapist. Since moving to Adelaide, Karolina has continued to develop her skills at EQUALS International in Remedial Massage and after undertaking her student placement training, at Aspect of Healing, was selected to become a permanent staff member at our clinic. She is now a fully qualified Remedial Massage Therapist.
Karolinia is also very interested in Ayurvedic Healing and is looking forward to continuing her education under the guidance of our Ayurvedic Doctors and Practitioners. To Karolina, the role of a Remedial Therapist is to begin to open up the body, the muscles, the tissues, to improve health, and to guide clients towards making healthy choices for their own wellbeing.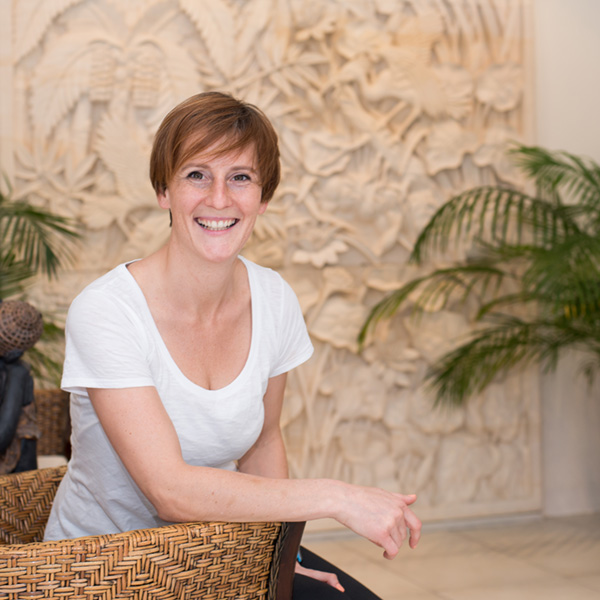 Jennifer Ossa is a Sports and Remedial Massage therapist. She trained and qualified in the U.K. some years ago. Jenny specialises in myofascial release and trigger point therapy which are specifically useful modalities to treat chronic pain, fascial aches, pains, tensions and restrictions. This form of therapy is particularly helpful for fibromyalgia and chronic fatigue sufferers. It can also improve posture and release restrictions due to sedentary lifestyle, surgery, trauma and injury. Influenced by her Grandfather – a now retired Dr of Homeopathy, peer of Dr Vogel, Jenny takes a holistic approach to her treatments recognising that each person is an individual. Don't be surprised if you find that every treatment with Jenny is uniquely different yet phenomenally effective!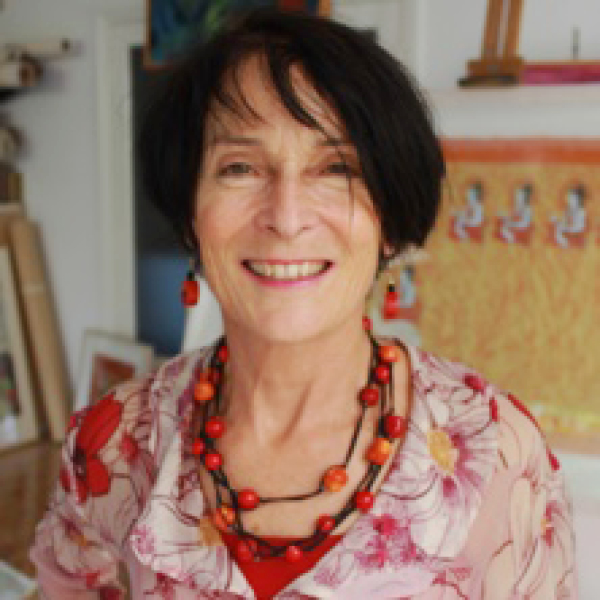 Meredith Russell is a registered Ayurvedic Practitioner, graduating from Equals International with a Cert. IV in Ayurvedic Lifestyle Consultation and Advanced Diploma of Ayurveda. She is also a registered Yoga Teacher with a Diploma of Yoga Teaching Y.T.I.S.A. and Yoga Teaching certification from Adelaide Ashtanga Yoga Shala, with over 30 years of experience as a yoga practitioner incorporating healthy lifestyle advice to restore health and wellbeing. Meredith's academic background is in Creative Arts and Community Education, and she passionately combines the richness of these experiences in her consultations. 
Meredith believes in a holistic, nurturing approach to healing by nourishing every aspect of the whole self, including diet, lifestyle, nutrition, yoga, meditation, visualisation and creativity to suit individual needs. Ayurveda allows people to be personally responsible for their health and wellbeing, opening the door to wellness, creativity and balanced lifestyle by using a full range of healing modalities in one complete, integrated system. This involves an individual health assessment and advice, education and guidance on nutrition and lifestyle. In this way Ayurveda can be life changing and transformative and has a lasting effect on body, mind and spirit, allowing each individual to live to their full potential.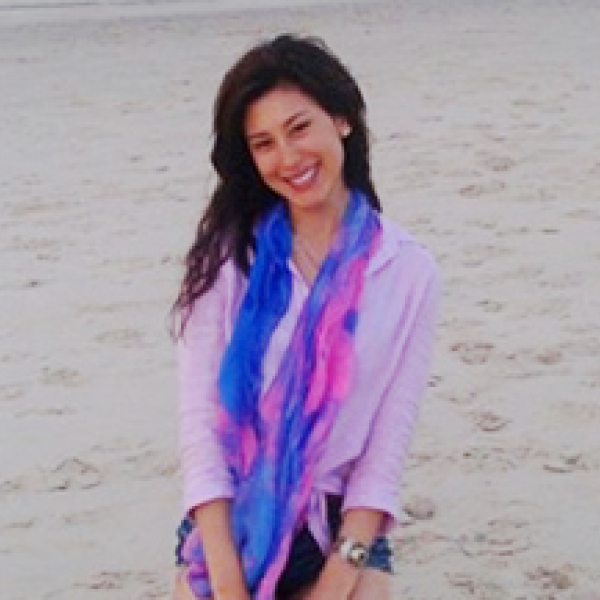 Jenny is an intuative healer, who is dedicated to her path to continually learn, evolve and assist others to improve their health and wellbeing on all levels. She has a great love and passion for nature and the wonderful healing properties and wisdom of the land and the beings in touch with it. Embracing life's beauty.
She developed her signature fusion modality style with the philosophy of going back to nature, nurturing and beautifying the heart, soul, body and being while using the modern scientific advances we are privy to find harmony between the 2 worlds. Her techniques have been inspired by and taken from various ancient healing arts. She has extensive experience coming from a background in health and wellness since 2007.
Learning aspects of Ayurvedic, Thai, Hawaiian and energetic healing, often travelling to various sacred places and locations around the world to experience the energies and learn from the cultures and numerous profoundly gifted teachers. Jenny is an accredited Beauty therapist, Clinical skin specialist, Member of AAPT, Hypnosis certified, Reiki master, Oneness Deeksha giver, Kriya initiate and uses various healing energies and modalities to suit the individual. Jenny also produces spiritually inspired art/photography and co-hosts transformational retreats in Thailand.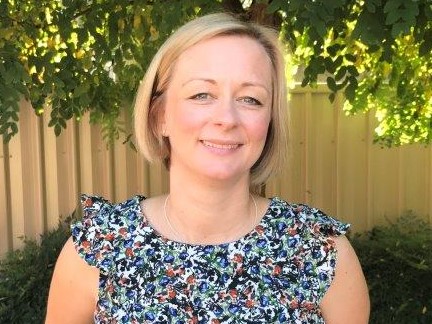 With professional qualifications in Reflexology and Aromatherapy Suzy joins Aspects of Healing on a part time basis. With a passion to help people to relax and unwind Suzy is keen to assist you in your journey to being stress free. After years of working in a busy corporate environment, suffering with migraines as a result of stress, Suzy has studied complimentary therapies and lives a healthy lifestyle. Now migraine and stress free she hopes to be able to help others.
Suzy has also taken specialist training in reflexology maternity care, pre and post-partum and believes reflexology is the key to a more comfortable pregnancy; Suzy received reflexology throughout her second pregnancy and noticed how her ankles didn't swell, digestion and sleep improved and had an overall sense of better wellbeing compared to her first pregnancy. She would like to help pregnant ladies manage their symptoms. Suzy is also a member of the Reflexology Association of Australia.
Originally from the UK, Suzy is enjoying life in Adelaide and looks forward to assisting you to be happy, healthier and stress free.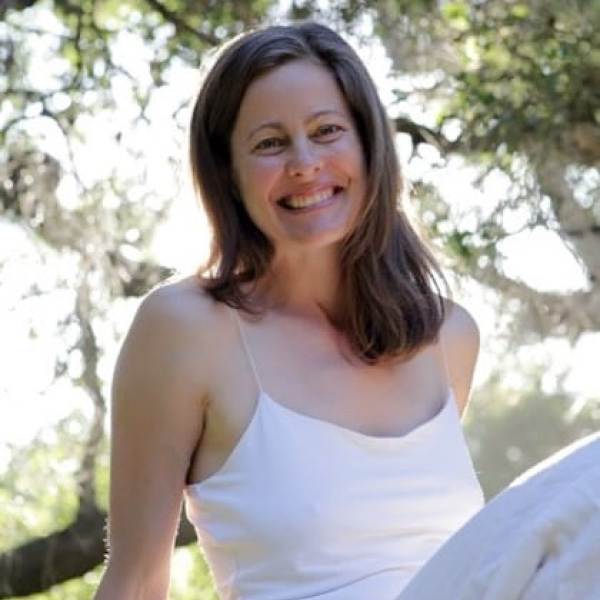 Paige Olsen, L.Ac. Dipl. O.M. (US) is a graduate of Emperor's College of T.O.M. in Los Angeles, CA. In addition to Acupuncture, Bodywork and Chinese Herbs, she has trained extensively in Tai Chi, Qi Gong, Yoga and Taoist Meditation since 1999. For the last eight years she has been in private practice at The Santa Barbara Herb Clinic In California until her recent move to Adelaide. While in Santa Barbara she also started the first Chinese Medical division of Doctor's Without Walls/Santa Barbara Street Medicine at The Women's Free Homeless Clinic. Paige's passion lies in assisting people to find the buried pieces of themselves; those forgotten gems of purity, self love, safety and well being that so easily get pushed aside as we age. Paige applies her intuitive and empirical knowledge of the body, not only to improve her patient's conditions but to help them regain a true sense of wellbeing.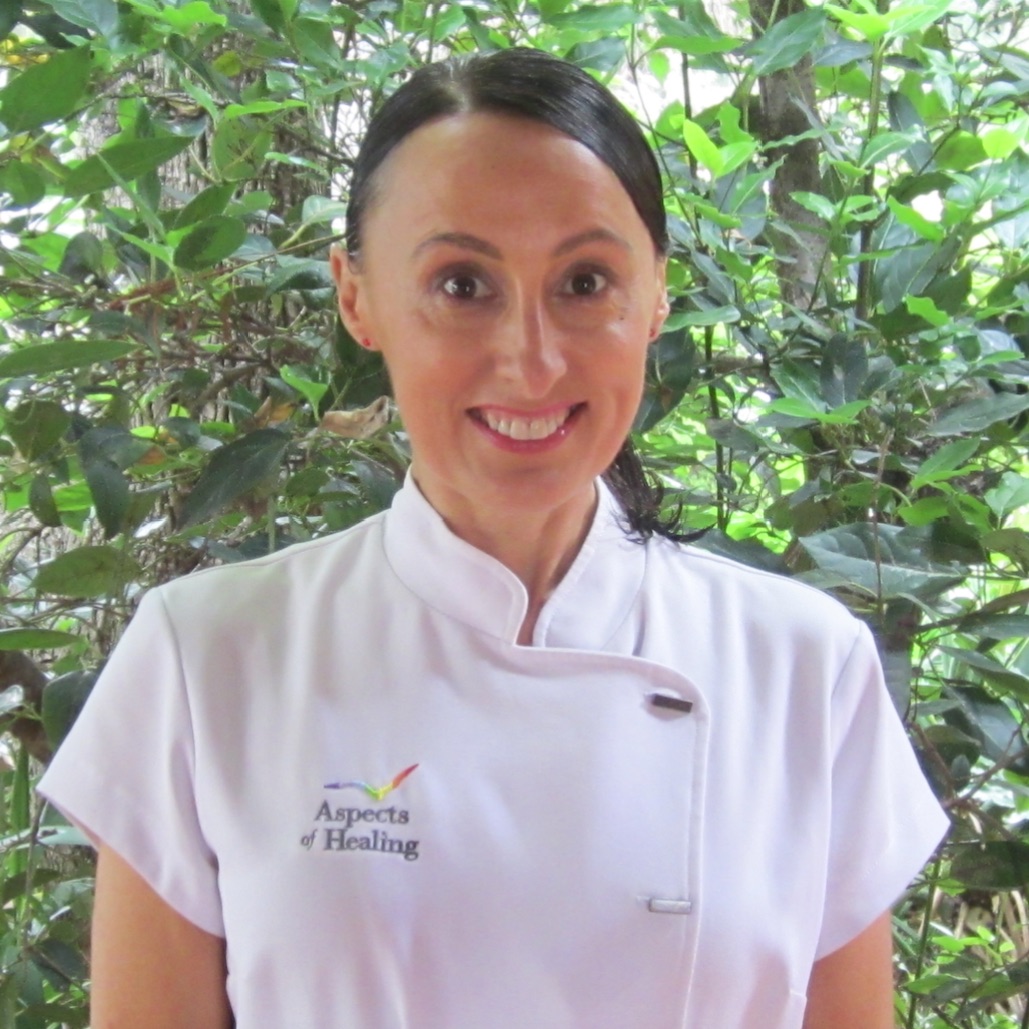 Angela Redman is a certified Aromatherapy and Reiki Therapist with over twenty years experience, a very natural and vivacious person with an extremely positive and optimistic attitude to life. She loves to be happy and encouraging of others with a deep interest in health, fitness and wellbeing. Angela is also an Amazon Best Selling Published Author of "The Energy of Receiving" (Happy Publishing 2015) "Earth Healing" (Happy Publishing 2017). With additional training in Polarity Therapy, Australian Bush Flower Therapy, Transcendental Meditator, Indian Head Massage, Pranic Healing, Polarity Therapy, Life Style Wellness Coaching, Gym Instructor and Holistic Counselling for Body Mind and Spirit. Angela is living a holistic lifestyle and believe this approach is essential and necessary to having a creative and giving existence.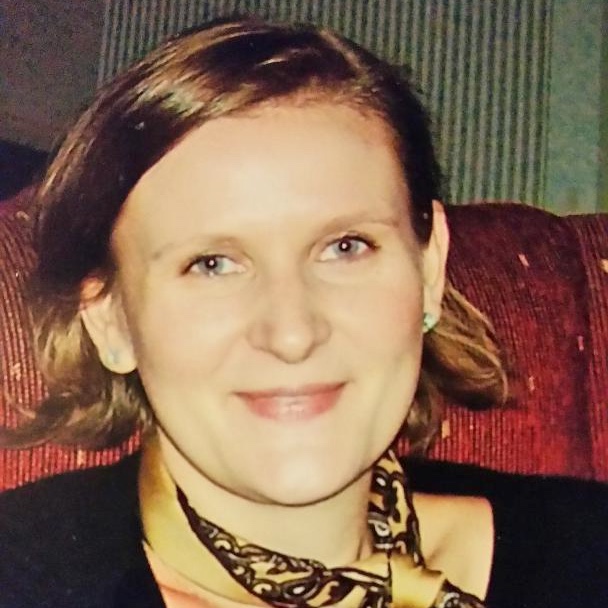 Over 20 years ago I purchased a beautiful book on Ayurvedic Health and have continued to refer to it ever since. I'm only just beginning to realise how much this purchase has changed the course of my working career and has inspired my ongoing interest in health and wellness. My love of books has provided me with a wonderful working life, both here and overseas, and has opened my learning to a wide variety of health modalities. I'm a graduate of Griffith University and have a BA in Communications and a great love of music and the creative arts. I love the philosophy of being of service, and the practice of kindness, and am very happy to have the opportunity to be able to provide this here at Aspects of Healing and at Ayurveda Village.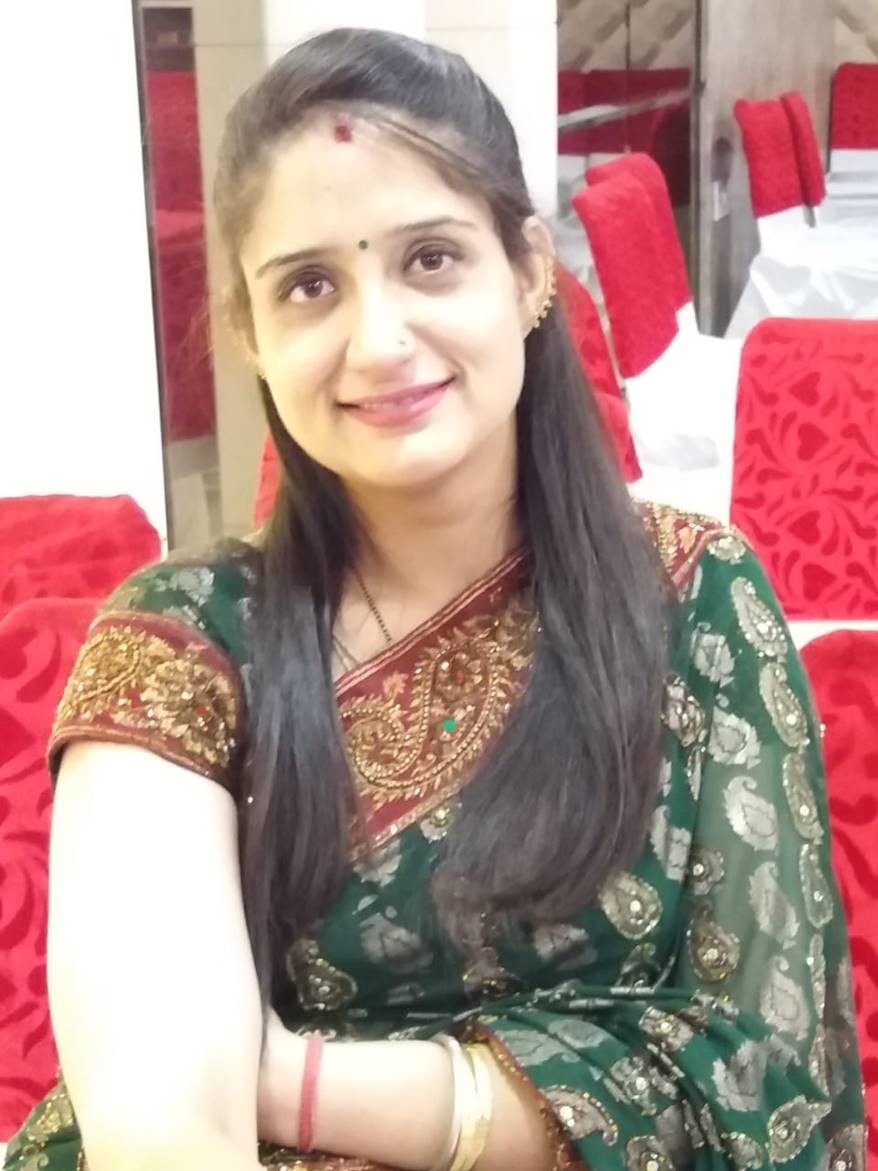 Dr. Nitika Rattan BAMS MD (Ayurveda) is a qualified practitioner from India. She has been working as an Ayurvedic practitioner for the last 9 years and has graduated and completed postgraduate studies in Ayurveda from  Desh Bhagat Ayurvedic College Mandi Gobindgarh, in the northern region of India.  Dr. Nitika has also completed a Yoga Instructor Course from Swami Vivekananda Yoga University of Bangalore.
Dr Nitika deals in the management of endocrine ailments and psychological disorders relating to stress and depression. She believes that Ayurveda teaches us to cherish our innate nature to love and honour who we are.