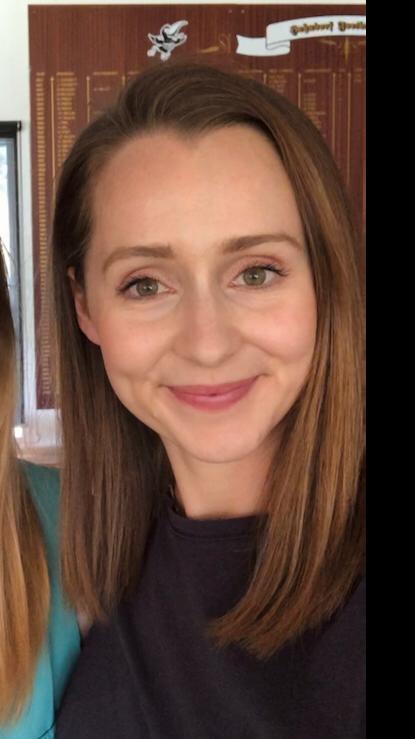 Cressida Jones
Occupational Therapist

Cressida Jones was awarded the Bachelor of Health Science (Major in Psychology) at the University of Adelaide in 2008 and completed her Masters of Occupational Therapy at the University of South Australia in 2012.
She has broad experience working in a range of settings including children, aged care, disability, mental health and neurological rehabilitation. Cressida is passionate about working with people to clarify their needs and wants and identify the barriers preventing them from achieving their goals. Cressida works collaboratively with her clients and empowers them to become independent in the areas of most importance and meaning to them. She is a strong advocate for clients to access the services they deserve.
Outside of her occupational therapy work, Cressida is a busy mum to 4 young children.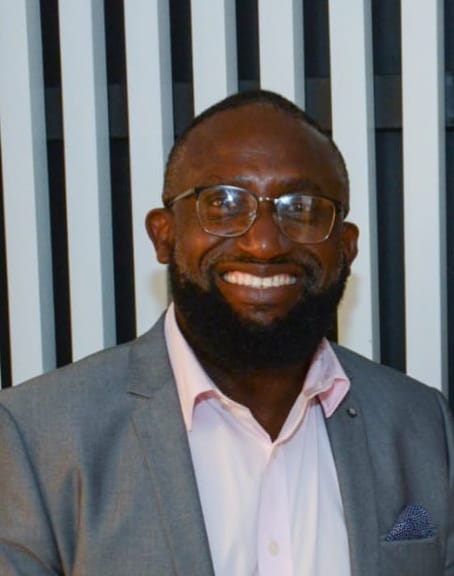 Uduma Idika Uduma was awarded a Diploma in Sociology and a Degree in Social Work in 2008. In 2010 Uduma graduated from Flinders University with a Graduate Diploma in Mental Health Science. He has over 12 years experience in practicing Cognitive Behavioral Therapy (CBT), Motivational Interviewing, Mindfulness, Behavioral Therapy (BT) Graded Exposure and Behavioral Activation Therapy. He has numerous years experience in working with men to develop effective strategies in managing Domestic Violence related issues and creating a safer and happy home for families.  
Uduma has supported clients to develop strategies to manage different range of issues such as:
Co-Morbid mental health and substance abuse disorder
Different anxiety disorders
Drug and alcohol
Domestic violence issues
Low self-esteem
Depression
Anger issues
Problem solving
Addictions
Suicidal issues
Adjustment issues
Lacking focus in life
Uduma is an Olympian, and a public speaker and he has helped clients live a meaningful life by motivating them to develop passion for life and problem solve different life challenges.  He is competent in creating a safe environment for clients to explore their vulnerabilities and develop strong willpower and resilience to overcome issues. Uduma is there with you in your journey to discover your purpose and provide support to discover strength within you.
Voluntary Services:
Uduma is the CEO of Uduma Charity Organization who partnered with EQUALS Foundation to build a free vocational school for over 150 less privileged children in Africa.
Uduma provides free coaching to young athletes and helps them to develop athletic potential and teaches them life principles and disciplines.
Uduma is an active member of South Australian African Health Advisory Committee, who are committed in creating HIV awareness and supporting people living with HIV.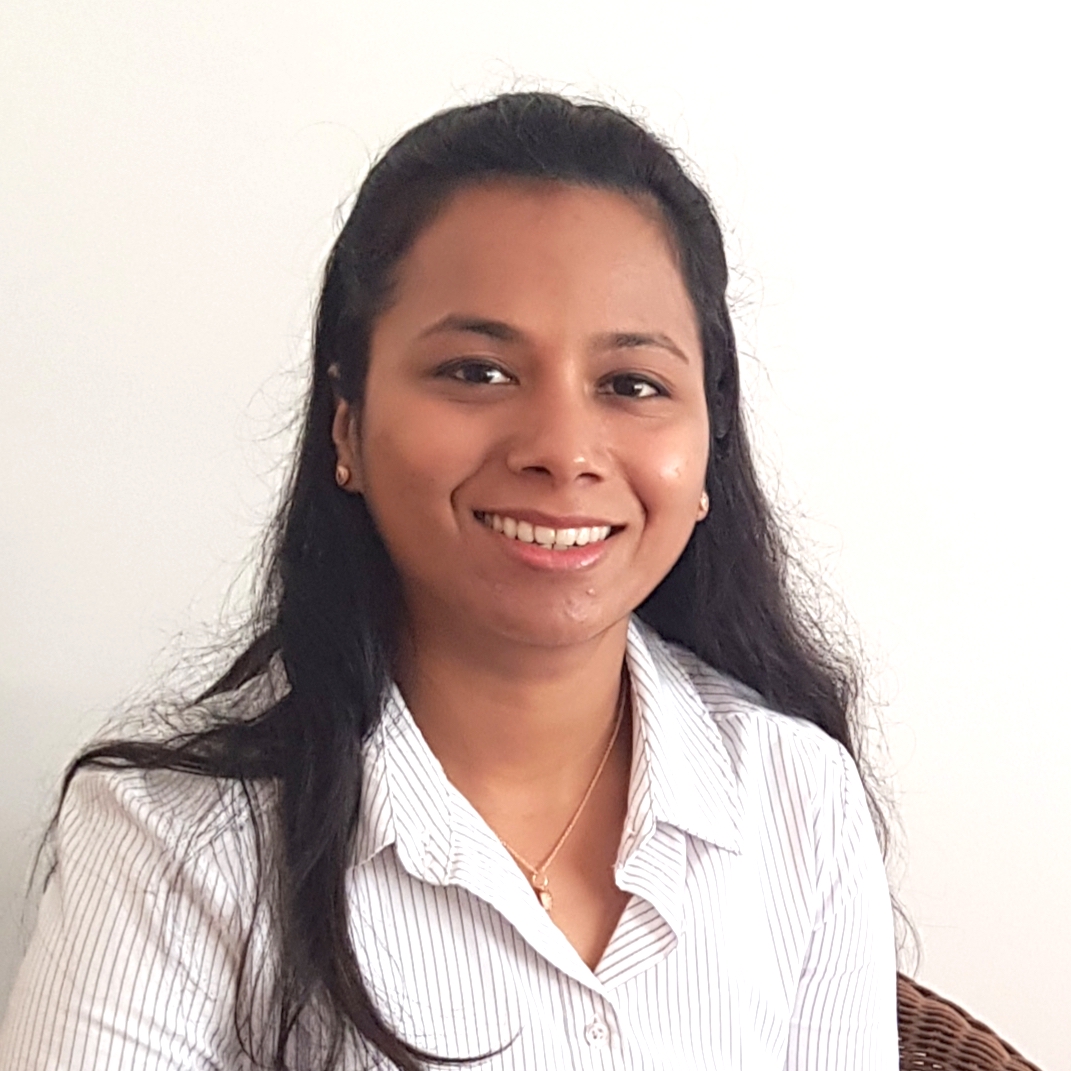 Dr. Shweta
Ayurveda Doctor
Dr. (Vaidya) Shweta Rao is a qualified Ayurvedic Practitioner from India, with more than 8 years experience consulting in the field of Ayurveda. She graduated with a Bachelor's degree in Ayurvedic medicine and surgery from one of the renowned colleges in Mumbai (India). She is also a certified yoga instructor from Yoga Vidya Dhaam Nasik (India).
She believes that a proper blend of Ayurvedic lifestyle, diet and yoga is essential for a healthy body, mind and soul and for establishing harmony amongst them. Dr. Shweta, also believes that one cannot control the extrinsic factors which affect our health but one can always make the intrinsic system strong enough with the help of Ayurveda.
Her interests include management of chronic health ailments, issues related to women's health, children's health and lifestyle disorders which can all be managed with Ayurveda and Yoga.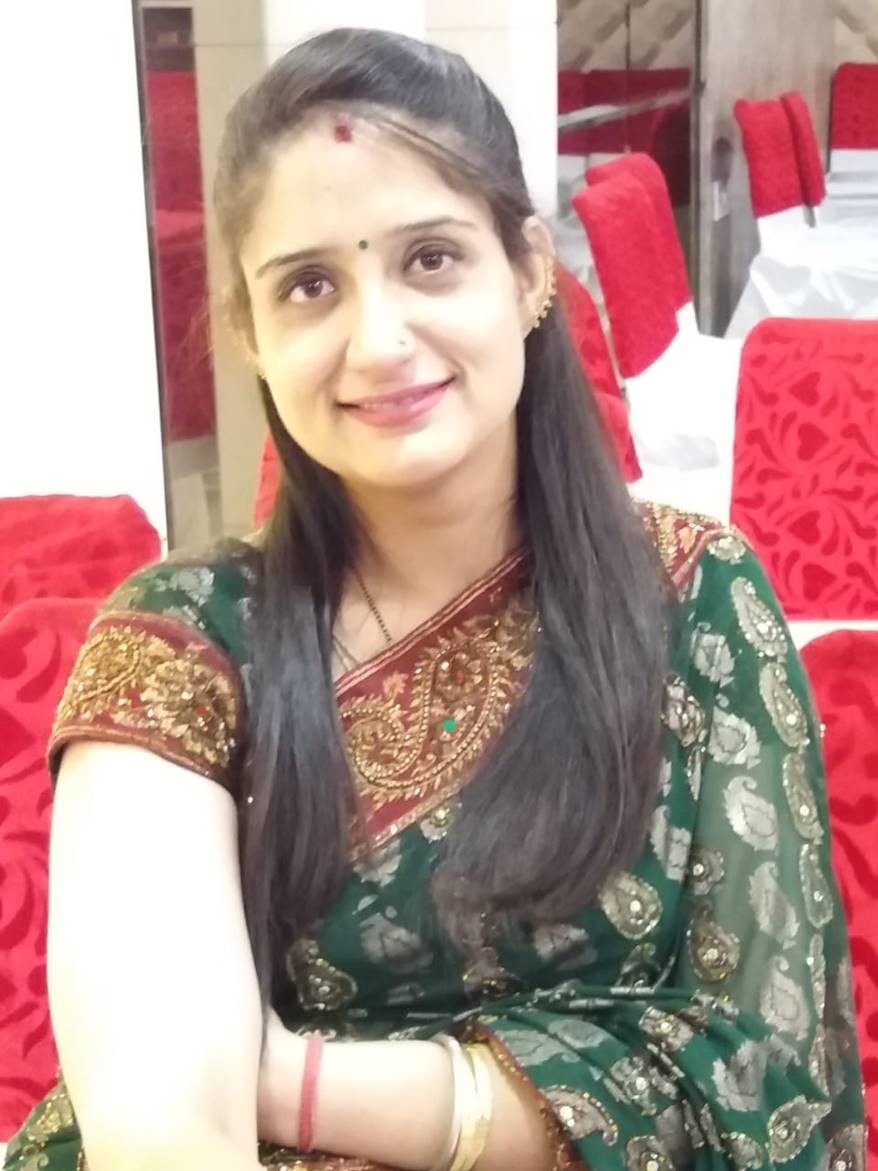 Dr. Nitika Rattan
Ayurveda Doctor
Dr. Nitika Rattan BAMS MD (Ayurveda) is a qualified practitioner from India. She has been working as an Ayurvedic practitioner for the last 9 years and has graduated and completed postgraduate studies in Ayurveda from  Desh Bhagat Ayurvedic College Mandi Gobindgarh, in the northern region of India.  Dr. Nitika has also completed a Yoga Instructor Course from Swami Vivekananda Yoga University of Bangalore.
Dr Nitika deals in the management of endocrine ailments and psychological disorders relating to stress and depression. She believes that Ayurveda teaches us to cherish our innate nature to love and honour who we are.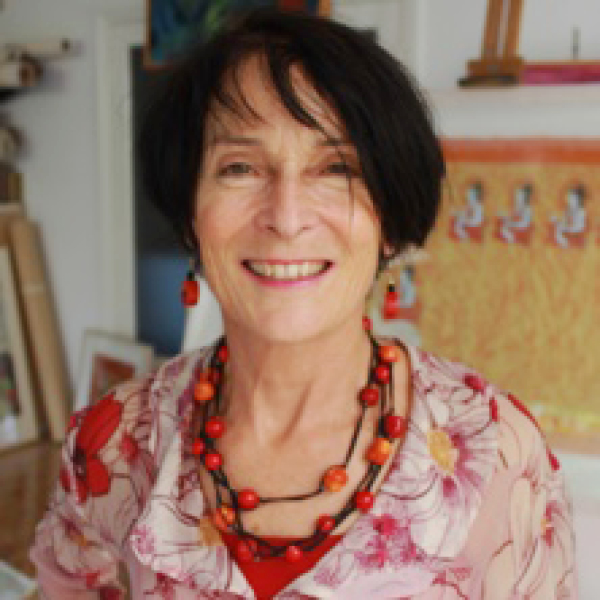 Meredith Russell
Ayurveda Practitioner
Meredith Russell is a registered Ayurvedic Practitioner, graduating from Equals International with a Cert. IV in Ayurvedic Lifestyle Consultation and Advanced Diploma of Ayurveda. She is also a registered Yoga Teacher with a Diploma of Yoga Teaching Y.T.I.S.A. and Yoga Teaching certification from Adelaide Ashtanga Yoga Shala, with over 30 years of experience as a yoga practitioner incorporating healthy lifestyle advice to restore health and wellbeing. Meredith's academic background is in Creative Arts and Community Education, and she passionately combines the richness of these experiences in her consultations. 
Meredith believes in a holistic, nurturing approach to healing by nourishing every aspect of the whole self, including diet, lifestyle, nutrition, yoga, meditation, visualisation and creativity to suit individual needs. Ayurveda allows people to be personally responsible for their health and wellbeing, opening the door to wellness, creativity and balanced lifestyle by using a full range of healing modalities in one complete, integrated system. This involves an individual health assessment and advice, education and guidance on nutrition and lifestyle. In this way Ayurveda can be life changing and transformative and has a lasting effect on body, mind and spirit, allowing each individual to live to their full potential.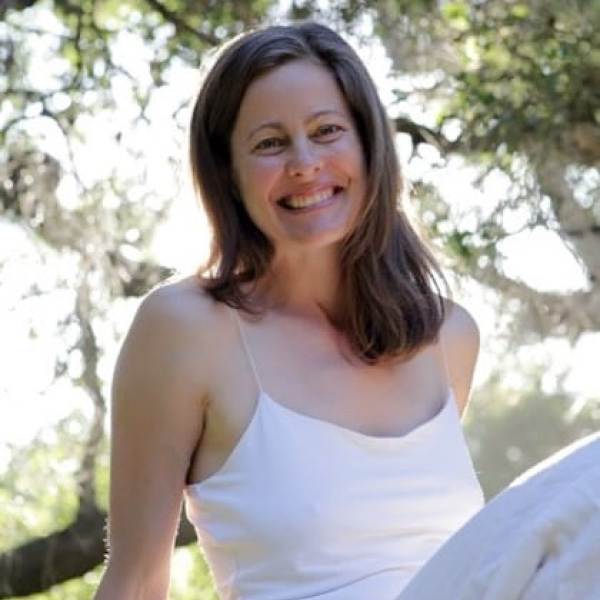 Paige Olsen
Accupuncturist
Paige Olsen, L.Ac. Dipl. O.M. (US) is a graduate of Emperor's College of T.O.M. in Los Angeles, CA. In addition to Acupuncture, Bodywork and Chinese Herbs, she has trained extensively in Tai Chi, Qi Gong, Yoga and Taoist Meditation since 1999. For the last eight years she has been in private practice at The Santa Barbara Herb Clinic In California until her recent move to Adelaide. While in Santa Barbara she also started the first Chinese Medical division of Doctor's Without Walls/Santa Barbara Street Medicine at The Women's Free Homeless Clinic. Paige's passion lies in assisting people to find the buried pieces of themselves; those forgotten gems of purity, self love, safety and well being that so easily get pushed aside as we age. Paige applies her intuitive and empirical knowledge of the body, not only to improve her patient's conditions but to help them regain a true sense of wellbeing.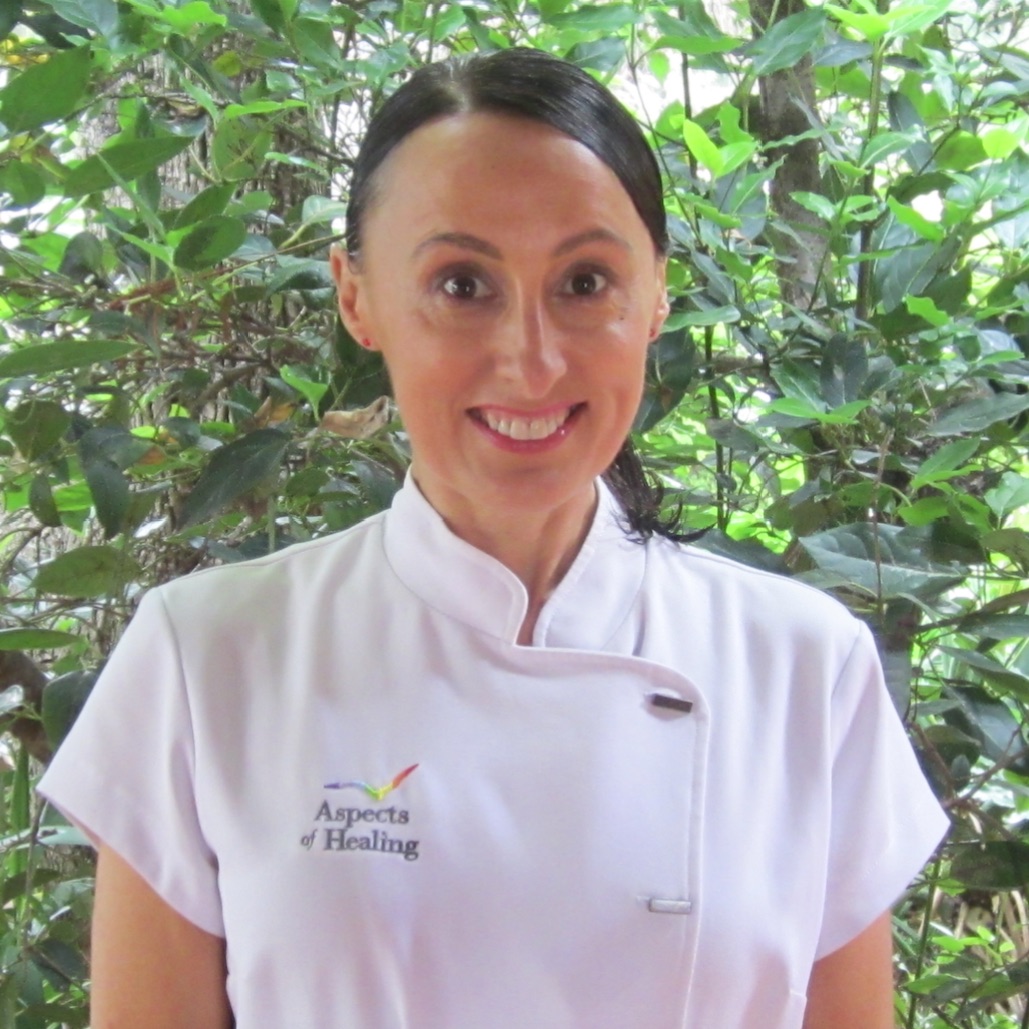 Angela Redman 
Aromatherapy and Reiki Therapist
Angela Redman is a certified Aromatherapy and Reiki Therapist with over twenty years experience, a very natural and vivacious person with an extremely positive and optimistic attitude to life. She loves to be happy and encouraging of others with a deep interest in health and fitness. Angela is also an Amazon Best Seller Published Author of "The Energy of Receiving" (Happy Publishing 2015). With additional training in Polarity Therapy, Australian Bush Flower Therapist, Meditation, Indian Head Massage, Pranic Healing, Polarity Therapy, Life Style Wellness Coaching, Gym Instructor and Holistic Counselling for Body Mind and Spirit. I am committed to a holistic yogic life style and believe this approach is essential and necessary to having a creative and giving existence.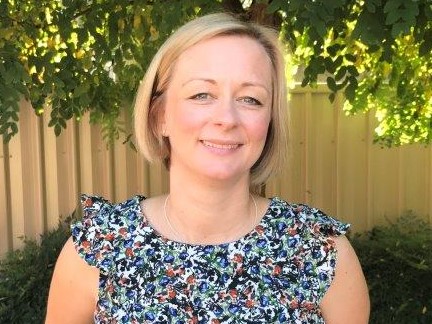 Suzy Harmer
Reflexologist
With professional qualifications in Reflexology and Aromatherapy Suzy joins Aspects of Healing on a part time basis. With a passion to help people to relax and unwind Suzy is keen to assist you in your journey to being stress free. After years of working in a busy corporate environment, suffering with migraines as a result of stress, Suzy has studied complimentary therapies and lives a healthy lifestyle. Now migraine and stress free she hopes to be able to help others.
Suzy has also taken specialist training in reflexology maternity care, pre and post-partum and believes reflexology is the key to a more comfortable pregnancy; Suzy received reflexology throughout her second pregnancy and noticed how her ankles didn't swell, digestion and sleep improved and had an overall sense of better wellbeing compared to her first pregnancy. She would like to help pregnant ladies manage their symptoms. Suzy is also a member of the Reflexology Association of Australia.
Originally from the UK, Suzy is enjoying life in Adelaide and looks forward to assisting you to be happy, healthier and stress free.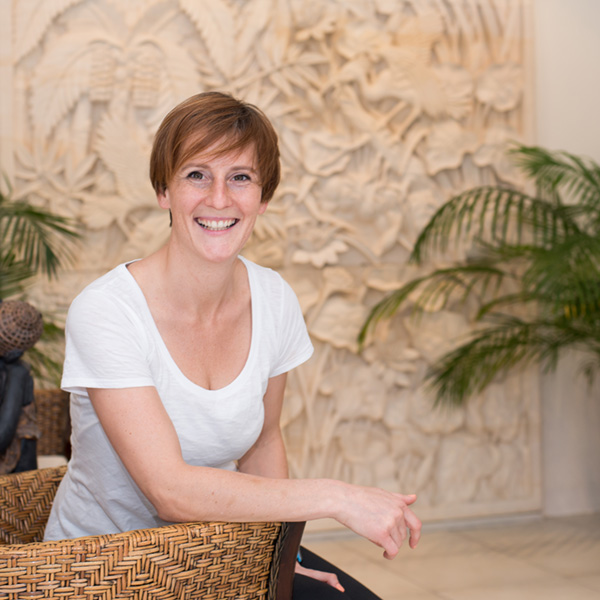 Jenny Ossa
Remedial Massage Therapist
Jennifer Ossa is a Sports and Remedial Massage therapist. She trained and qualified in the U.K. some years ago. Jenny specialises in myofascial release and trigger point therapy which are specifically useful modalities to treat chronic pain, fascial aches, pains, tensions and restrictions. This form of therapy is particularly helpful for fibromyalgia and chronic fatigue sufferers. It can also improve posture and release restrictions due to sedentary lifestyle, surgery, trauma and injury. Influenced by her Grandfather – a now retired Dr of Homeopathy, peer of Dr Vogel, Jenny takes a holistic approach to her treatments recognising that each person is an individual. Don't be surprised if you find that every treatment with Jenny is uniquely different yet phenomenally effective!