Adelaide's Leading Holistic Health Centre
Your Oasis In The City For Natural Health & Wellbeing
Relax, De-Stress & Be Nurtured With Massage, Facials, Ayurvedic Treatments, Acupuncture, Naturopathy & Reiki.
Same Day Appointments
–
Instant Health Insurance Rebates
Fully Accredited Practitioners
–
Work Cover Approved
–
Gift Vouchers Available
Elevate Your Wellness With Holistic Health Solutions For A Happier, Healthier You
Are you tired, stressed, sore, aching or in need of a little lift? Then you've come to the right place. Our team of holistic health professionals are here to help with a wide range of treatments and therapies to lift you up, boost your mood and support you on your journey to wellness. 
Holistic Wellness Services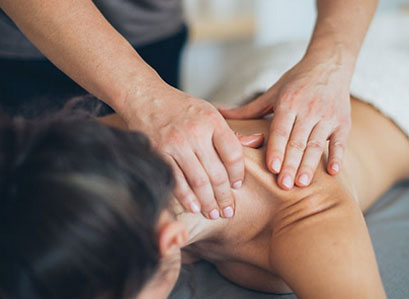 Massage Services
Choose from a wide range of therapeutic, sports and relaxation massages to help melt away stress, aches and pains.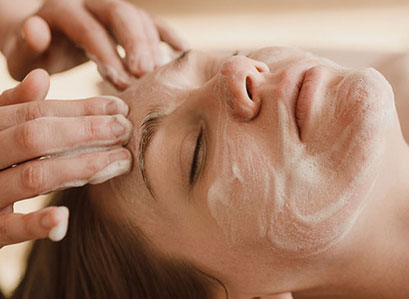 Facial Services
Relax and enjoy our professional skincare solutions, including microdermabrasion and custom facials to help you feel refreshed and revitalised.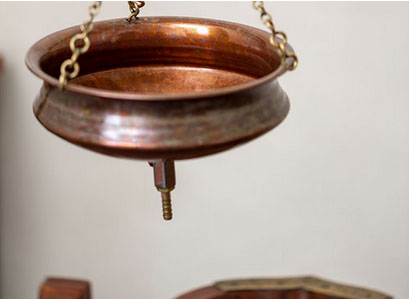 Ayurvedic Treatments
Discover the benefits of Ayurveda, the world's oldest complete system of medicine and enjoy a personalised treatment and lifestyle plan designed to help balance the mind, body and spirit.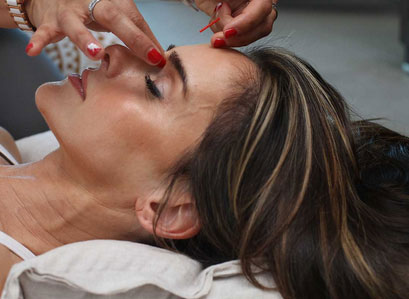 Acupuncture treatments
Enjoy the benefits of this ancient energy medicine to help with chronic pain, stress, digestion, fertility, hormonal balances and much more.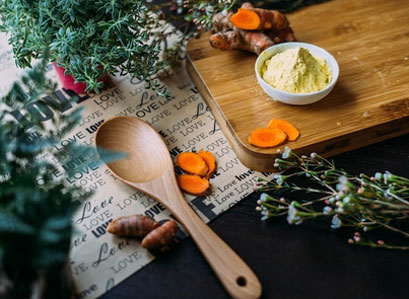 Naturopathy Treatments
Discover a natural approach to health and wellness using the healing power of plants and botanicals.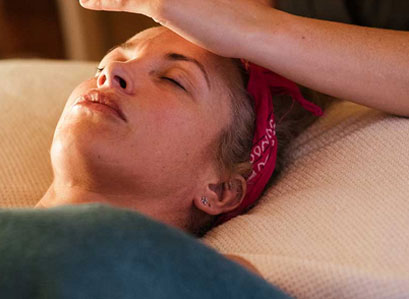 Reiki Services
Relax, renew and let our experienced reiki practitioners balance your energy to help unlock inner peace & natural wellness.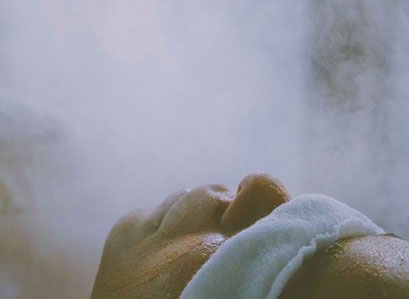 Wellness Retreats
Aspects Of Healing offer a range of half day mini wellness retreats so you take a little time out to feel pampered and relaxed.
Holistic Healing For The Mind, Body & Spirit
At Aspects Of Healing, your health and wellbeing is our top priority, which is why we've handpicked a team of professional and accredited allied health therapists who are passionate about providing you with the best possible care.
Our therapies are designed to work alongside traditional medicine to provide a comprehensive and holistic approach to healthcare. By combining the best of Eastern and Western medicine, we aim to find and address both the symptoms and root cause of illness and guide you towards holistic wellness that addresses the whole person – body, mind, and spirit.
Holistic & Nurturing Alternative Health Therapies
Alternative health therapies can help with a wide range of acute and chronic health conditions. If you are feeling tired and exhausted, are prone to illness or feel like you are not firing on all cylinders please feel free to chat with our naturopathic receptionists, who can help you determine which treatments or therapies might be best suited to your needs.
Common Conditions That Natural Therapies Can Help
Stress, Anxiety and other mental health conditions
Hormonal Imbalances & fertility Issues
Digestive Issues
Skin issues
Chronic pain
Fibromyalgia and chronic fatigue
Serenity in the City – Relax & Rejuvenate In Comfort & Style
As Adelaide's premier integrative health centre, we offer excellent facilities, private treatment rooms and first-class customer service. We have transformed our centre into a peaceful sanctuary in the heart of the city so you can escape from the hustle and bustle of daily life and indulge in some much-needed relaxation.
From the moment you walk into our building, you'll start to relax and unwind in our beautiful reception area. It's styled and designed to help you find a little peace and solace with a stunning carved feature wall, tranquil water feature and Balinese furniture.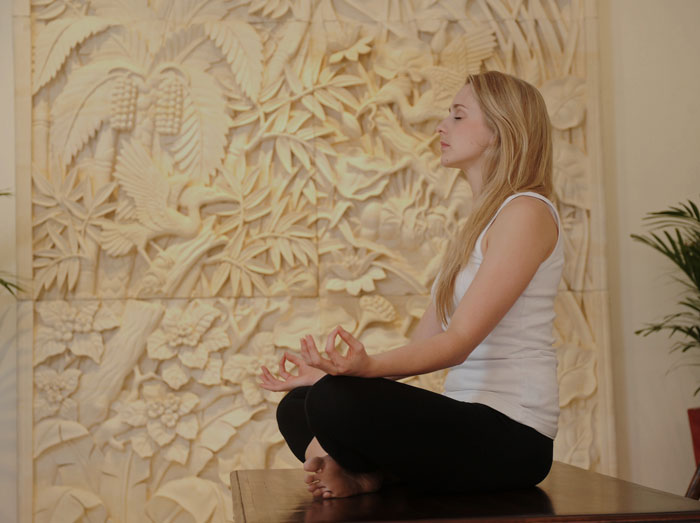 Helping You Become Your Best Self
Whether you've been given a major diagnosis, can't seem to shake something off, or if you want to explore alternative health or spiritual healing options, our team are here to help and guide you on your journey to wellness. Our Practitioners work collaboratively, using an integrated approach to health to ensure that our clients receive the best possible treatment and lifestyle support.  
Pampering & Relaxing Day Retreats
Stress is thought to be one of the major contributing factors to a range of illnesses, so we offer a selection of half-day or full-day wellness retreats (Link to retreats). Alternatively, if you are looking for something unique or special, why not call and talk to our friendly receptionists, who can help you create a custom half-day or full-day treatment/pampering package tailored to your unique requirements.
Qualified & Experienced Practitioners
To ensure that we provide world-class care, Aspects Of Healing only partners with qualified and experienced allied healthcare practitioners and therapists. All our therapists are fully trained and accredited by organisations, including the Australian Association of Massage Therapists, the Australian Acupuncture and Chinese Medicine Association, the Australian Natural Therapies Association, and the Australian Ayurveda Association, so you know you are in experienced and capable hands.
At Aspects Of Healing, we believe that health and wellness are a journey, and we are here to support you every step of the way.
When we recognise that the integration of mind, body and spirit brings balance and harmony in our lives, we begin to experience ourselves, our communities and our world with a new perspective.
KATINA JONES, FOUNDER & MANAGING DIRECTOR
"Probably the best place to visit, surrounded by professionals and people who love their job and the human above all." – Christos
Beautiful massage, intuitive and relaxing pressure and a clearly very knowledgeable therapist, Gabriella. Hope to be back in soon." – Bernie
"I highly recommend this place. I had my first reiki session. I didn't know what to expect, to be honest. I didn't even know if it would even work. I was surprised how I felt afterwards, it was like I felt all my anxiety, I didn't even know I had lifted. I left there in peace and felt calm and happy afterwards." – Cee
"On the outskirts of a quiet Adelaide Hills town, nestled amongst an array of birdlife, animals and trees you will find Ayurveda Village. The treatments, yoga sessions and food are designed to rebalance our overloaded systems. It is the perfect retreat for relaxation and rejuvenation, with professional, nurturing staff making our stay memorable in every way." – Leanne
"I had the best experience in years when I attended the Village. The physical surroundings combined with the beautiful clean and superbly decorated interiors create a feeling of tranquility and calm. The food was not only delicious and nutritious, you could taste the love with which it was prepared. All treatments were soothing and the gentleness of the practitioner was very appreciated. I can't wait to visit again." – Wendy
"My stay at Ayurveda Village was rejuvenating for the body, mind and spirit. Starting each day with yoga reignited my love for the practice. The treatments were wonderful and the food was delicious. Thank you to the lovely team who were so genuine in their care and contributed to the serene and positive energy in the Village." – Jacqui
Shop online from our product range
View our products and shop online
What is holistic health?
Holistic health is a form of healthcare that addresses the entire person, including their physical, emotional, mental and spiritual wellness. It aims to treat the underlying cause of an illness rather than just the symptoms.
What are the benefits of holistic health?
Holistic health can provide a wide range of benefits, including reduced stress, improved immune system function, better sleep, increased energy levels, improved mental clarity and relief from chronic pain.
What are some examples of holistic health therapies?
Holistic health covers a wide range of therapies including acupuncture, naturopathy, Ayurveda, massage therapy, chiropractic care, herbal medicines, Chinese medicine, meditation, yoga, reiki and much more.
How does holistic health differ from traditional medicine?
Traditional medicine tends to focus on treating specific symptoms or illnesses, while holistic healthcare takes a more comprehensive approach that looks at the entire person's health including physical, mental and emotional factors. Instead of using drugs, holistic healthcare practitioners often use natural therapies and treatments that support the body's natural healing processes.
Is holistic health safe?
Holistic health is generally considered safe when practised by trained and accredited professionals. However, it's always important to talk to your healthcare provider before trying any new therapies or treatments.
About ten thousand years ago, the Hindus specialized in the study of the energy of the human body, giving rise to what we know today as Ayurveda or Ayurvedic Medicine. This denomination comes from the Vedas, the sacred Hindu scriptures, believed to be given by the...
read more
aspects of healing
Contact Us
EMAIL
enquiries@aspectsofhealing.com.au
Address
25 Leigh Street, Adelaide SA 5000
Enquiries welcome from 9am
Mon – 9am – 5.30pm | Tues – 9am – 5.30pm | Wed – 9am – 7.00pm
Thurs – 9am – 5.30pm | Fri – 9am – 5.30pm
Locations: Aspects of Healing in Adelaide – 25 Leigh Street, Adelaide SA 5000